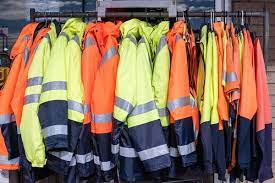 Unveiling the Latest Trends in Work Uniforms
In today's world, safety is paramount. It is essential to stay safe and secure, especially with the increase in the number of workplace hazards. Consequently, it is crucial to invest in the right gear to protect yourself, especially if you work in an industry where you are at risk of accidents or injuries. Hi-vis workwear is an excellent option for individuals who work in hazardous environments. Not only does it make you visible, but it also keeps you comfortable and stylish. In this post, we'll guide you on staying safe and stylish with hi-vis workwear.
What is Hi-Vis Workwear?
Hi-vis workwear is an outfit specially designed to make you visible in low-light environments. It features fluorescent colors and reflective materials to make you visible to drivers and other workers easily. It is suitable for use in construction sites, transport and logistics, warehouses, and any other place where you may be at risk of an accident.
Choosing the Right Hi-Vis Workwear
Just like any other work outfit, the right hi-vis wear depends on the job you're doing, the weather, and your personal preferences. It is advisable to choose a lightweight and breathable outfit if you're working in hot conditions, such as shorts or t-shirts. Conversely, if you're working in cold conditions, go for thicker coats and jackets. Other factors to consider include the type of material, the size, and the design.
Accessories to Complement Hi-Vis Workwear
To fully enjoy the benefits of hi-vis workwear, you should consider investing in work accessories. This includes headgear such as hard hats, ear defenders, and safety glasses. Other accessories include gloves, aprons, and knee pads. These accessories will not only complement your hi-vis outfit, but they'll provide additional protection.
Caring for Hi-Vis Workwear
It is essential to clean and maintain your hi-vis workwear. Dirt and grime can deter visibility and effectiveness. It is advisable to follow the manufacturer's instructions for washing and drying the outfits. Avoid bleach and fabric softeners as they can damage the reflective materials.
In short:
Hi-vis workwear is more than just an outfit; it is a necessary safety gear for workers in hazardous environments. It is an investment that protects you while being stylish and comfortable. When choosing hi-vis work pants workwear, consider the type of work environment, weather, and your personal preferences. Additionally, don't forget to invest in work accessories to complement your hi-vis outfit. Finally, remember to clean and maintain your gear for maximum effectiveness. With proper care and consideration, hi-vis workwear can make a considerable difference and keep you safe at work.