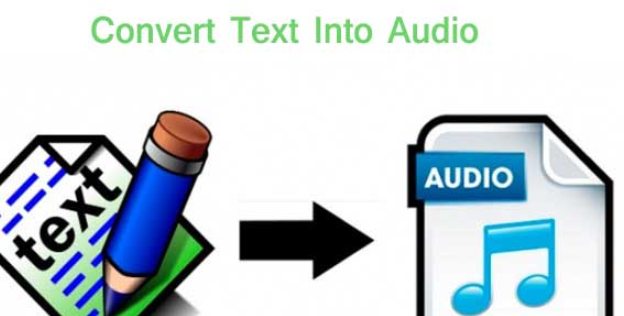 Seamless Text-to-Voice Conversion: Let Your Words Speak
Nowadays, people may be too busy to read lengthy texts or may prefer audio content for convenience. With the help of technology, converting text to audio has never been easier through the use of online voice readers. An online voice reader is a web-based platform that converts text into speech, making it more comfortable for busy individuals to listen to digital content instead of reading. But, which online voice reader should you use? Let us help you figure that out by exploring some of the best online voice reader tools available today!
1. Natural Reader
Natural Reader has advanced text-to-speech software available in more than 20 languages, which generates a human-like voice. It offers an easy-to-use interface and three easy-to-follow steps on converting texts into speech. You can either copy and paste the text or upload a document and then convert it to an MP3 file. Although it is free to use, their premium version offers excellent features, making it worthwhile to upgrade.
2. Google Text-to-Speech
Google's Text-to-Speech is a built-in feature that provides a high-quality synthesized voice in multiple languages. It can read out loud a wide variety of text formats such as PDF and TXT files. Besides, it offers a range of voice settings, including the reading speed and pitch. Google's Text-to-Speech is ideal for people who have busy schedules but still want to catch up on reading.
3. Ivona Text-to-Speech
Ivona Text-to-Speech is a more customizable voice reader that offers different voice options, intonation, pitch, and speed settings. Additionally, you can choose to read documents in PDF, TXT, or Word formats and convert them into an audio version. Ivona offers a free trial, but you need to purchase a subscription to keep using it.
4. AudioBookMaker
If you want more control over the narration of your content, AudioBookMaker is the tool for you. AudioBookMaker offers unique features such as customizable silence detection, multi-language support, and natural-sounding voices. AudioBookMaker is a free online tool that converts any text into narrated audio files in multiple file formats such as MP3, AAC, and WAV.
5. Amazon Polly
Amazon Polly is a robust voice reader that offers a broad range of languages and multiple voices to choose from to narrate your content. It is ideal for businesses and websites that want to provide better engagement to visitors. You can choose from different voices such as male, female, or child-like and various accents according to your preference. It provides a free tier, but you can always upgrade to get more advanced features.
In short
With the use of online voice reader tools, you can make reading much more accessible and convenient. Whether you want to listen to articles, e-books, or online content, there is an online voice reader for you. Several online voice reader tools, such as Natural Reader, Google's Text-to-Speech, Ivona Text-to-Speech, AudioBookMaker, and Amazon Polly, offer numerous language and accent options, various voices, and other customizable features. Thus, there is no excuse to not get your reading done. Save time and effort by converting your text into audio with ease!