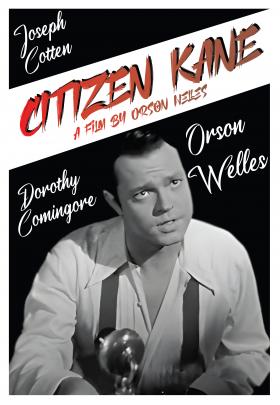 Saddle Up for Free Westerns
Westerns are one of the most beloved American movie genres. They take us back to the good old days of cowboy heroes, standoffs at high noon, and the American Wild West. From John Wayne's classic western films to Clint Eastwood's iconic roles, they have remained popular with fans all around the world. But with the rise of streaming services, finding Western films has never been easier. In this article, we will explore how you can stream Western classics online for free.
Public domain films
Many classic Westerns are in the public domain, which means they are old enough that the copyright has expired, and they can be streamed online for free. Websites such as Archive.org, Public Domain Torrents, and Classic Cinema Online offer a vast collection of Western films in the public domain. Some classic films like The Lone Rider and The Lucky Texan are available on these sites.
YouTube
Another great source for streaming Westerns is YouTube. You might be surprised by the number of Western classics available free of charge on YouTube. Some of the most popular Western films, such as High Noon and The Magnificent Seven, are available on YouTube. With the platform's wide variety of movies, you can stream films on any device from anywhere.
Plex
Plex is a streaming platform that allows users to create their own media library and watch movies online for free. The app offers free access to thousands of classic movies, including Westerns. By creating a virtual library, you can organize your movie collection or include curated film collections from others. By installing the Plex app on your smart TV or desktop, you can enjoy streaming Westerns online, without paying a dime.
IMDb TV
If you are an Amazon Prime member, you may already have access to IMDb TV's free streaming service. The platform offers a quality collection of classic Western films. The streaming service has a reasonable number of commercials, but they do not interrupt your viewing experience. Some of the best titles under Westerns include Rio Bravo and the seminal classic The Searchers.
Go for trials
Many streaming platforms such as Netflix, Hulu, and Amazon Prime offer first-time users free trials to their subscription service. By signing up for one of these services, you can enjoy free access to a wide range of classic western films. The platform offers a variety of Westerns, from the golden age of Hollywood, such as the filmography of John Wayne, Clint Eastwood, and Gary Cooper.
In short:
In this golden age of western movie free online , finding classic western films has become easier than ever before. Whether you are a fan of John Wayne or Clint Eastwood, there is a vast selection of Western movies available online. From public domain films to some of the biggest streaming services, you can stream Western classics anytime, anywhere, without paying a dime. So, sit back, relax, and enjoy some of the best Western movies ever made from the comfort of your home.